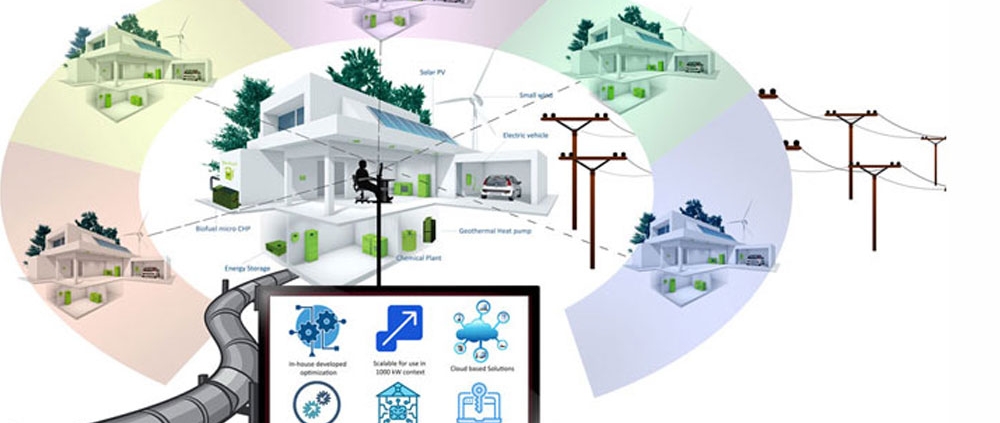 According to the Paris Agreement, adopted by 196 States in the UN Framework Convention on Climate Change (UNFCCC), a global warming goal of well below 2°C has been established. That is why the world is nowadays moving fast towards using Renewable Energy Systems (RES) and Energy Informatics for more efficiency. To address this transition by more affordable, sustainable, secure, and citizens-friendly solutions, all stakeholders including energy producers, grid operators, technology providers, active consumers, entrepreneurs, and researchers need to jointly and closely work in an interdisciplinary manner.Since the RES will become much more distributed with a multiplication of thousands of onsite energy sources and prosumers, the EnergiRING platform is developed to realize a highly scalable, modular, and open- and variable- access energy management system on a subscription basis. This ICT-driven toolset enables householders to choose their own optimum level of control/access to remotely monitor and communicate with their energy network. The system will interface with all the available distributed RES and storage units as well as consumers to govern energy usage and production in real time. EnergiRING is a cloud-based blockchain-oriented solution in which a novel set of software-hardware can also comprise any commercial off-the-shelf technologies/products provided by others.
The EnergiRING platform and its associated Digiby hardware can be tailor-made and then commercialized for various clients including electricity/heat power generators, distributer companies, smart homes and complex residential buildings, commercial segment such as shopping malls/office spaces/hospitals/hotels, ESCOs, and authorities.
To work with the last version of EnergiRING's user dashboard, use: dashboard.energiring.com
Ask us for username and password to login.
https://energiring.com/wp-content/uploads/2020/10/develop-1.jpg
613
1000
Amir Safari
https://energiring.com/wp-content/uploads/2019/08/logo-power-small-3.png
Amir Safari
2020-10-14 17:44:40
2020-10-30 10:34:14
Development of an Energy Management Platform